Today 31st of July 2021
Partly sunny with some thunderstorms: South-western currents will bring humid air masses.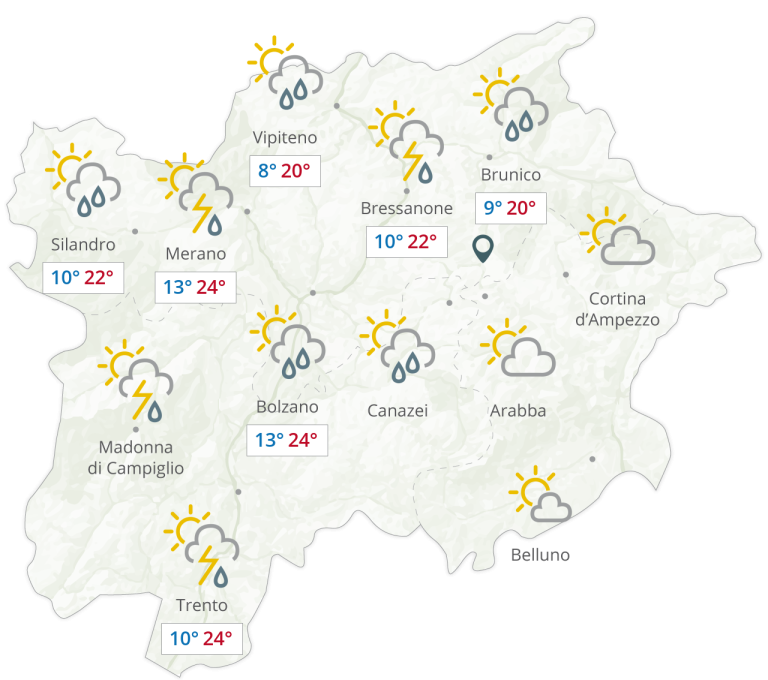 The weather
In the morning some low clouds, then partly sunny weather. In the afternoon more cumuliform clouds and isolated thunderstorms. In the night more rain. High temperatures between 23° and 30°.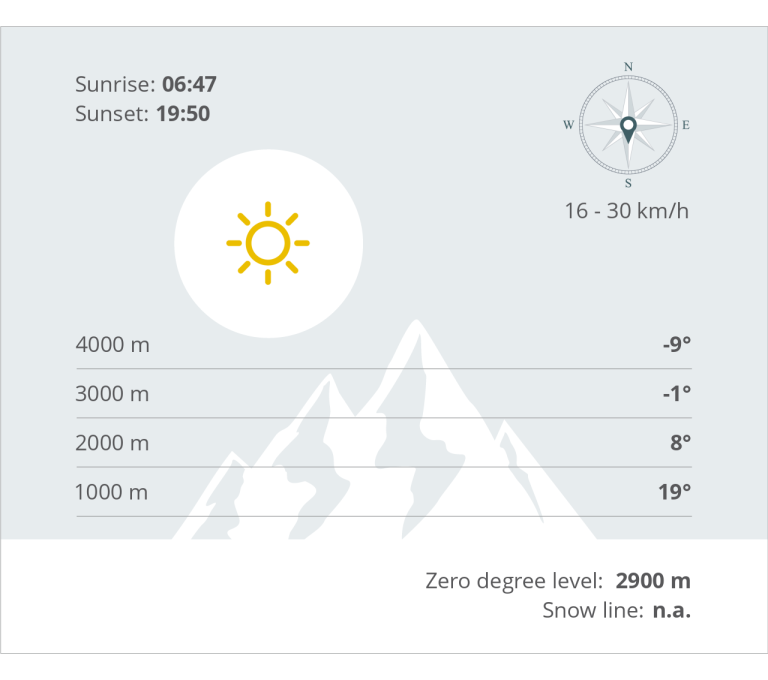 Mountain weather
Some residual clouds, then partly sunny. In the afternoon and evening some heavy thunderstorms.
sunday
01
Cloudy, thunderstorm with moderate shower
max: 23°
min: 10°

monday
02
Partly cloudy
max: 27°
min: 6°
tuesday
03
Cloudy, thunderstorm with moderate shower
max: 25°
min: 9°

wednesday
04
Very cloudy
max: 26°
min: 9°